Marva Cooper was the daughter of 
Earl Cooper
. Marva
and her father shared a strong relationship. Earl allowed Marva to help him with maintenance on the Batmobile. Marva was an exellent mechanic on par with her father. When Penguin discovered where their work shop was he held Marva hostage. Marva was very brave and urged her father not to do what Penguin wanted. Eventually, Marva was saved by Batman and Robin, and she helped her father pack up so thay could move to their new location where she continued to help him.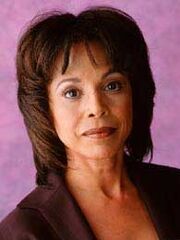 Ad blocker interference detected!
Wikia is a free-to-use site that makes money from advertising. We have a modified experience for viewers using ad blockers

Wikia is not accessible if you've made further modifications. Remove the custom ad blocker rule(s) and the page will load as expected.