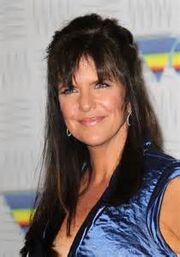 Jennifer Hale (born January 30, 1972) is a Canadian voice actress who has voiced roles in a vast number of video games and animated films and television series. She is known for her rples in Mass Effect 3, Star Wars : Knights of the Old Republic, Cinderella II : Dreams Come True and Totally Spies!.                                              
 DC Comics Filmography
Edit
Superman : The Animated Series - Gsptlsnz, Female Vacationer, S.T.A.R.  Labs scientist & Additional voices
Batman Beyond - Jessie & Elaine Grasso
Gen 13 - Fairchild's Roommate & Rachel Callahan
 The Zeta Project - Gloria, Old lady & Tornado warning
Gotham Girls - Dora Smithy, Caroline Greenway & Salma Reesedale
Justice League - Black Siren / Donna Nance, Chambermaid, Sroya Bashir, Inza Nelson, Giganta & Killer Frost /  Louise Lincoln
Justice League Unlimited - Zatanna Zatara, Giganta, Inza Nelson, Sroya Bashir & Killer Frost / Louise Lincoln
The Batman - Beck
Justice League Heroes (video game) - Black Canary
Legion of Super Heroes - Emerald Empress, Ma Kent & Space Warrior
Superman / Batman : Public Enemies - Starfire & Killer Frost
Batman : The Brave and the Bold - Ice / Tora Olafsdotter, Killer Frost / Crystal Frost, Zatanna Zatara, Poison  Ivy / Pamela Isley & Ramona O'Brian
Superman vs. The Elite - Kid playing Superman & Civilian
Green Lantern : The Animated Series - Carol Ferris / Star Sapphire, Princess Gi'ata, Zamaron Guard, Vinessa Swelton & Biara Rev
Injustice : Gods Among Us (Video Game) - Hawkgirl / Shayera Hol
Justice League : The Flashpoint Paradox - Iris West & Billy Batson
Ad blocker interference detected!
Wikia is a free-to-use site that makes money from advertising. We have a modified experience for viewers using ad blockers

Wikia is not accessible if you've made further modifications. Remove the custom ad blocker rule(s) and the page will load as expected.