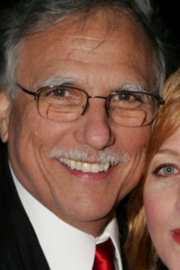 Henry Polic II (February 20, 1945 - August 11, 2013) was an American stage, screen, and voice actor best known as Jerry Silver on the television series Webster . He made frequent appearences on such series as Super Password  and The $100,000 Pyramid . His specialties include foreign and regional accents, ballroom dancing and baritone singing. From the early 1990's until his death hie was best known for playing Scarecrow in Batman : The Animated Series.                                                                                                                                                                                                                                             DC Comics Filmography                                                                                                                                                                                                       Superman (1988 series) - Wildsharkk                                                                                                                                                                                                 Batman : The Animated Series - Scarecrow / Jonathan Crane 
Ad blocker interference detected!
Wikia is a free-to-use site that makes money from advertising. We have a modified experience for viewers using ad blockers

Wikia is not accessible if you've made further modifications. Remove the custom ad blocker rule(s) and the page will load as expected.