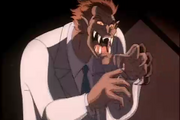 Dark deco is an animation style created by Bruce Timm and Eric Radomski used in Batman : The Animated Series. They knew that Batman was a dark character so the two of them knew the show had to be dark as well. Backgrounds would be painted on black paper and anything that was black in the show was left unpaintet. Kids WB once told Bruce Timm that his show was so dark he was about to reach the legal limit of how dark his show could be.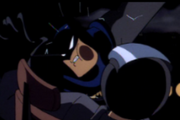 Ad blocker interference detected!
Wikia is a free-to-use site that makes money from advertising. We have a modified experience for viewers using ad blockers

Wikia is not accessible if you've made further modifications. Remove the custom ad blocker rule(s) and the page will load as expected.