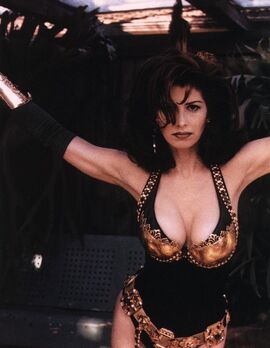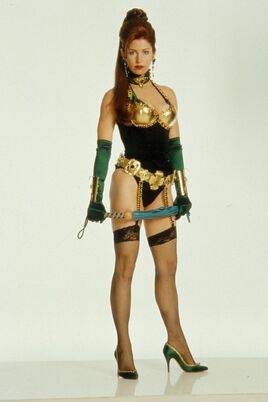 Dana Welles Delany (born March 13, 1956) is an American film, stage and television actress, presenter, and health activist. She is known for her roles in Light Sleeper, Tombstone, Exit to Eden, Choices of the Heart : The Margaret Sanger Story, Fly Away Home, True Woman and Wide Awake. She also serves on the board of the Scleroderma Research Foundation since the mid 90's. Delany is also a board member of Creative Coalition.                                            
DC Comics Filmography
Edit
Batman : Mask of the Phantasm - Andrea Beaumont
Superman : The Animated Series - Lois Lane
Superman (video game) - Lois Lane
Superman : Shadow of Apokolips (video game) - Lois Lane
Justice League - Lois Lane & Maggie Sawyer
Justice League Unlimited - Lois Lane & Lona
Superman : Brainiac Attacks - Lois Lane
The Batman - Lois Lane
Batman : The Brave and the Bold - Visi Vaylar
Justice League : The Flashpoint Paradox - Lois Lane
Ad blocker interference detected!
Wikia is a free-to-use site that makes money from advertising. We have a modified experience for viewers using ad blockers

Wikia is not accessible if you've made further modifications. Remove the custom ad blocker rule(s) and the page will load as expected.