Batman and the Super 7 is a Saturday morning cartoon series, produced by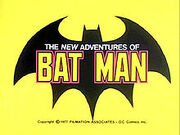 Filmation
 and originally aired from 1978 - 1980 on
CBS
. The show consisted of separate installments featuring seven groups of adventures.                   ​                                                                                                                                
List of Shows
                                                                                                                                                                                                                                 The New Adventures of Batman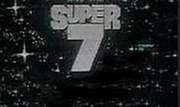 Tarzan, Lord of the Jungle
The Freedom Force
Jason of Star Command
Manta and Moray
Superstretch and Microwoman
Web Woman
Ad blocker interference detected!
Wikia is a free-to-use site that makes money from advertising. We have a modified experience for viewers using ad blockers

Wikia is not accessible if you've made further modifications. Remove the custom ad blocker rule(s) and the page will load as expected.